Conference Publication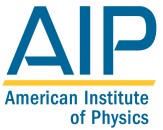 The proceeding of ICC-2019 will be published by AIP (American Institute of Physics) conference proceedings. The Proceeding will have a Volume number, ISBN, ISSN, and will be registered with the Library of Congress.
AIP Conference Proceedings are indexed in a number of services, including these leading databases :-
1. The Conference Proceedings Citation Index (part of Web of Science),
2. Scopus (Elsevier),
3. Inspec,
4. Chemical Abstracts Service (CAS),
5. Astrophysics Data System (ADS),
6. UGC-CARE List (Group A).
ICC conference proceedings will also be printed in book format with ISBN number. You can choose any option for your paper publication. The registrastion fee is applicable as per your choice of publication. If paper is published in AIP then it will not be included in hard copy of proceeding.
Paper Submission
Submission of the manuscript at the website will be opened from April 1, 2019.
You need to 'SIGN UP' at the conference website to submit a paper. Please use the Microsoft Word templates available at the DOWNLOAD Section of conference website to prepare manuscripts and abstracts. The Microsoft word (DOC) files of manuscript and abstract and a PDF version of the manuscript have to be uploaded at the website. Please remove the name and affiliation of the authors in the PDF version of the manuscript as it would be used for the refereeing purpose.
The length of the manuscripts will be minimum 2 pages and maximum 6 pages for contributed papers, and up to 8 pages for the invited talks. Invited paper will not be published in AIP.
Please note that papers given in the proper format only will be considered for further review and hence submit your valuable scientific work in the proper format.
Extra Papers can be submitted with same User Account with publication Fee Rs. 3000/- per additional paper, if you would like to publish in AIP.
Copyright Transfer Form
Soft copy of the copyright form is available on conference website. Take print out and filled all entries (Sample copyright is available on site). Upload pdf copy of copyright form through you User Account. Filled and signed copyright form must be deposited at registration desk at the time of conference on Oct. 14, 2019.